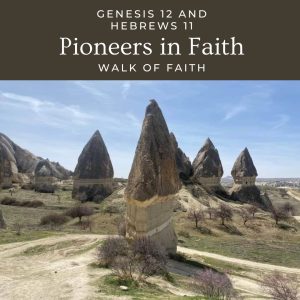 The LORD challenged Abraham and Sarah to trust Him enough to leave their home, their family, and their culture identity in order to let God start something new with them – a new home, a new family, and new cultural identity. And courageously, they followed the LORD based on His promise. We are given promises of the same vein in order to follow Christ into a new cultural identity, new family, and new home, superior to anything found on earth. Will we follow by faith?
Genesis 12:1-9 and Hebrews 11:8-16
Taught Sunday morning, June 11, 2023 by Brad D Harris
We hope that this online service has blessed you.  It is funded by the generous participants of Prairie Oaks Baptist Church.  If you would like to contribute to Prairie Oaks and their audio ministry, we have a donation page so that you can securely give online to help this ministry.  Thank you for listening and prayerfully supporting us.  I hope we continue to further you in your journey with Christ!
Podcast: Play in new window | Download