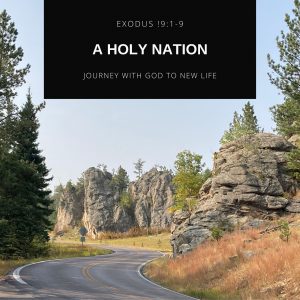 The LORD rescued the children of Israel from slavery and darkness. But that rescue was to bring them into relationship with the Living God. People need protection, provision, and guidance, and the LORD would provide that in order to bless them. And His blessing would include making them His own special people who would reveal Him to the nations around them as a kingdom of priests. This pattern is repeated through Christ in the new covenant. Christians are to be a peculiar people from all nations to be a holy nation and a kingdom of priests, serving God.
Exodus 19:1-9 and 1 Peter 2:9-10
Taught Sunday morning, June 27, 2021 by Brad D Harris
We hope that this online service has blessed you.  It is funded by the generous participants of Prairie Oaks Baptist Church.  If you would like to contribute to Prairie Oaks and their audio ministry, we now have a donation page so that you can securely give online to help this ministry.  Thank you for listening and prayerfully supporting us.  I hope we continue to further you in your journey with Christ!
Podcast: Play in new window | Download