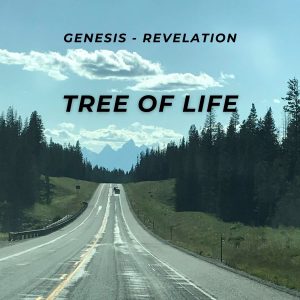 Genesis sets the foundation for understanding the rest of the storyline of the Bible, in particular the first few chapters.   The Tree of Life and the Tree of the Knowledge of Good and Evil play a significant role throughout that storyline of the Scriptures, but we may not always recognize it when we see it.
Scriptures that I read or reference include… Genesis 2:7-9, 15-17; John 17:3; Genesis 3:22-24; Exodus 3:2; Deuteronomy 21:22-23; Psalm 1:1-3; Jeremiah 17:7-8; 1 Peter 2:24; Isaiah 53; Galatians 3:13; Revelation 2:7; Ezekiel 47:1-12; Revelation 22:14.
There are other Scriptures that develop these ideas, can you find others? 😉
Taught Sunday morning, June 13, 2021 by Brad D Harris
We hope that this online service has blessed you.  It is funded by the generous participants of Prairie Oaks Baptist Church.  If you would like to contribute to Prairie Oaks and their audio ministry, we now have a donation page so that you can securely give online to help this ministry.  Thank you for listening and prayerfully supporting us.  I hope we continue to further you in your journey with Christ!
Podcast: Play in new window | Download