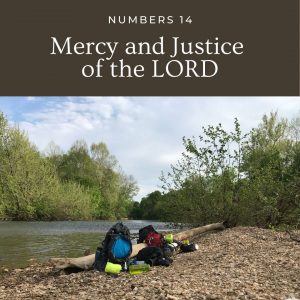 The children of Israel refused to trust God and questioned His love, preferring instead to die in the wilderness than enter the promised land. So the LORD gave them death in the wilderness for the next forty years. But God had other purposes for the wilderness for the children of those generations of rebels. His mercy may not always feel like mercy, if we learn the lessons of the wilderness, we are prepared for our promised land of heaven.
Numbers 14:26-38
Colossians 3:1-4, 1 Thessalonians 5:23-24, Hebrews 12:1-2, 1 John 3:2-3
Taught Sunday morning, October 31, 2021 by Brad D Harris
We hope that this online service has blessed you.  It is funded by the generous participants of Prairie Oaks Baptist Church.  If you would like to contribute to Prairie Oaks and their audio ministry, we now have a donation page so that you can securely give online to help this ministry.  Thank you for listening and prayerfully supporting us.  I hope we continue to further you in your journey with Christ!
Podcast: Play in new window | Download