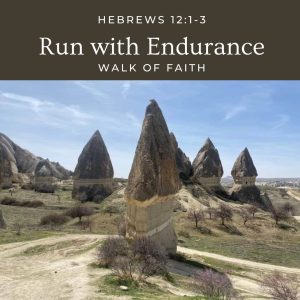 Having heard the testimony of these heroes of the faith and that God testifies of their faith, we are inspired to run with endurance the race of faith set before us. But we must look steadfastly at Jesus in order to stay the course and finish well, for He is the One to have blazed the trail and finished the challenge against all the obstacles. Otherwise, we will grow weary and despair along the way. But God has better things ahead for those who finish. It is worth it!
Hebrews 12:1-3
Taught Sunday morning, June 25, 2023 by Brad D Harris
We hope that this online service has blessed you.  It is funded by the generous participants of Prairie Oaks Baptist Church.  If you would like to contribute to Prairie Oaks and their audio ministry, we have a donation page so that you can securely give online to help this ministry.  Thank you for listening and prayerfully supporting us.  I hope we continue to further you in your journey with Christ!
Podcast: Play in new window | Download