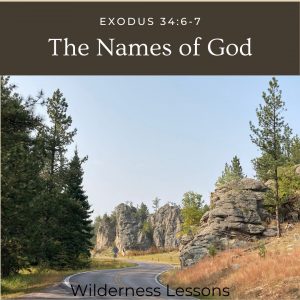 The LORD descends to the mountain to proclaim His Name, to declare His character, for Moses and the children of Israel for all generations of those who love the LORD. We do well to meditate upon these verses and the character traits revealed here.
Exodus 34:6-7
Taught Sunday morning, September 19, 2021 by Brad D Harris
I am including links to some resources from Bible Project that go much deeper than we have time to do today. Check out all six videos.  Beyond the videos are hours of more learning in the amazing podcast.
The Bible Project – The Character of God
We hope that this online service has blessed you.  It is funded by the generous participants of Prairie Oaks Baptist Church.  If you would like to contribute to Prairie Oaks and their audio ministry, we now have a donation page so that you can securely give online to help this ministry.  Thank you for listening and prayerfully supporting us.  I hope we continue to further you in your journey with Christ!
Podcast: Play in new window | Download