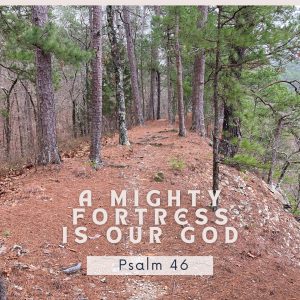 Be Still. God is the only refuge worthy of trusting when all is else is going wrong. Whether natural disaster or human attacks, the LORD is Hosts is the safe place to be. He will not leave His people alone.
Psalm 46
Taught Sunday morning, February 27, 2022 by Brad D Harris
We hope that this online service has blessed you.  It is funded by the generous participants of Prairie Oaks Baptist Church.  If you would like to contribute to Prairie Oaks and their audio ministry, we have a donation page so that you can securely give online to help this ministry.  Thank you for listening and prayerfully supporting us.  I hope we continue to further you in your journey with Christ!
Podcast: Play in new window | Download