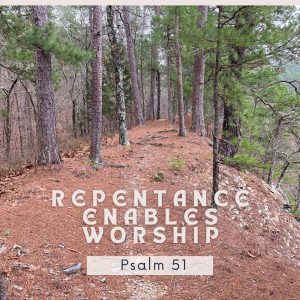 This little psalm flows out of a spiritual disaster for David and all Israel. But you need not to have murdered someone to utilize and value this gem of a prayer to the LORD. This psalm guides us in how to confess our sin and ask for restoration from God toward worship of His greatness.
For background, read 2 Samuel 11-12. And for follow-up, read Psalm 32.
Psalm 51
Taught Sunday morning, February 6, 2022 by Brad D Harris
We hope that this online service has blessed you.  It is funded by the generous participants of Prairie Oaks Baptist Church.  If you would like to contribute to Prairie Oaks and their audio ministry, we have a donation page so that you can securely give online to help this ministry.  Thank you for listening and prayerfully supporting us.  I hope we continue to further you in your journey with Christ!
Podcast: Play in new window | Download