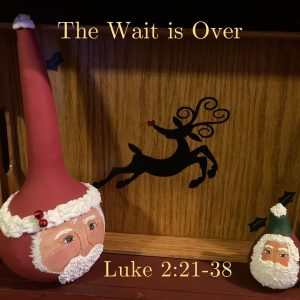 It is an often under-appreciated in not overlooked portion of the Christmas story, just a few days later and before the wise men arrived. Joseph and Mary take their newborn son to fulfill purification and dedication requirements from the Law. And the Holy Spirit had two faithful saints waiting for the coming of the Messiah: Simeon and Anna. And what they proclaim is important for us to know. For it can bring us joy as it brought them great joy to behold the Consolation and Redemption.
Luke 2:21-38
Taught Sunday morning, December 19, 2021 by Brad D Harris
We hope that this online service has blessed you.  It is funded by the generous participants of Prairie Oaks Baptist Church.  If you would like to contribute to Prairie Oaks and their audio ministry, we now have a donation page so that you can securely give online to help this ministry.  Thank you for listening and prayerfully supporting us.  I hope we continue to further you in your journey with Christ!
Podcast: Play in new window | Download