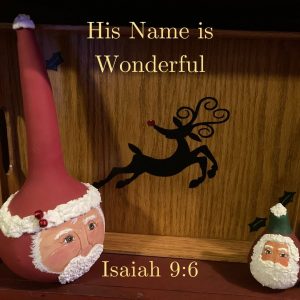 The LORD sent Isaiah with a message of repentance and a reminder that God would keep His promises. And the big promise was that the Messiah would still descend from David to defeat the serpent and establish a better kingdom. Isaiah 7:14 is the start of this section and in culminates here with the fourfold double description of the Messiah to be born of the virgin. We have reason to celebrate!
Isaiah 7:14 and 9:6-7
Taught Sunday morning, December 12, 2021 by Brad D Harris
(my apologies for breaking out in song midway through)
We hope that this online service has blessed you.  It is funded by the generous participants of Prairie Oaks Baptist Church.  If you would like to contribute to Prairie Oaks and their audio ministry, we now have a donation page so that you can securely give online to help this ministry.  Thank you for listening and prayerfully supporting us.  I hope we continue to further you in your journey with Christ!
Podcast: Play in new window | Download