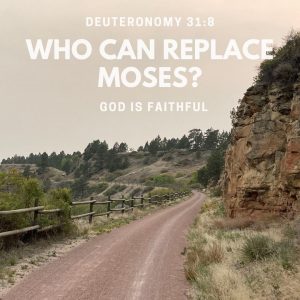 We cover a lot of territory as we remember how Moses failed at Kadesh and was told by God that he wouldn't be entering the Promised Land. Then we progress through Moses preparing himself, the children of Israel, Joshua, and future generations for his death. Moses finishes well. We can and should admire him. And see who finally replaces and exceeds Moses as Prophet, Priest, and King.
Numbers 20, Numbers 27, Deuteronomy 3, Deuteronomy 31, Deuteronomy 34.
Taught Sunday morning, December 5, 2021 by Brad D Harris
We hope that this online service has blessed you.  It is funded by the generous participants of Prairie Oaks Baptist Church.  If you would like to contribute to Prairie Oaks and their audio ministry, we now have a donation page so that you can securely give online to help this ministry.  Thank you for listening and prayerfully supporting us.  I hope we continue to further you in your journey with Christ!
Podcast: Play in new window | Download