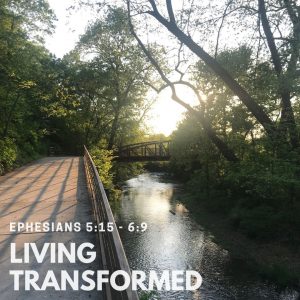 The Holy Spirit through the apostle Paul gives impossible commands that are beyond what is humanly possible for us fallen creatures to obey.  But God doesn't just command the impossible.  He gives us His Holy Spirit to dwell within us and to transform us more into the image of the perfect Man, Jesus Christ.  Thus this teaching begins with instructions to be filled with the Spirit to walk in obedience with Him.  Then our lives will be different and the hope of the gospel will be revealed.
Our missionary to the University of Arkansas campus, Stuart Estes, was with us today to share about our college ministry and preach the Word of God to us.
Ephesians 5:10 – 6:9
Taught Sunday morning, September 25, 2022 by Stuart Estes
We hope that this online service has blessed you.  It is funded by the generous participants of Prairie Oaks Baptist Church.  If you would like to contribute to Prairie Oaks and their audio ministry, we have a donation page so that you can securely give online to help this ministry.  Thank you for listening and prayerfully supporting us.  I hope we continue to further you in your journey with Christ!
Podcast: Play in new window | Download