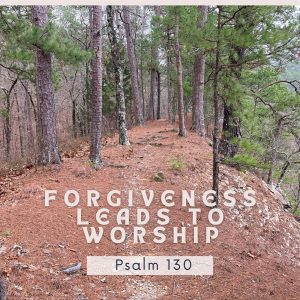 If the LORD did a countdown of our sins, who would be safe? But instead, the LORD offers forgiveness, desiring to be reconciled to sinners. And as sinners consider the means by which a holy, righteous God punished sin and brought mercy to sinners, we grow in fear and reverence toward such a wise, loving, and faithful God. The LORD brought together justice and mercy at the cross of Jesus Christ, His Son.
Psalm 130
Taught Sunday morning, February 20, 2022 (2-20-2022) by Brad D Harris
We hope that this online service has blessed you.  It is funded by the generous participants of Prairie Oaks Baptist Church.  If you would like to contribute to Prairie Oaks and their audio ministry, we have a donation page so that you can securely give online to help this ministry.  Thank you for listening and prayerfully supporting us.  I hope we continue to further you in your journey with Christ!
Podcast: Play in new window | Download