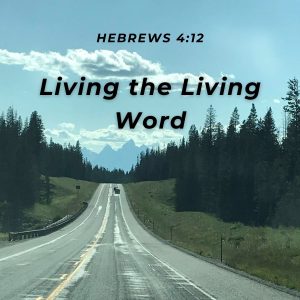 I wanted to spend a few minutes sharing about a Bible study method we are using at Prairie Oaks. Plus I wanted to plug the Gideons International as the local chapter visits our congregation on Sunday. Our God is not silent. But we must choose to prioritize listening for His voice through His Word by His Spirit.
References: Gideons International
The Hedge at ABS
Student Ministry Matters
SOAP Bible Study Method
Hebrews 4:12
Taught Sunday morning, August 8, 2021 by Brad D Harris
We hope that this online service has blessed you.  It is funded by the generous participants of Prairie Oaks Baptist Church.  If you would like to contribute to Prairie Oaks and their audio ministry, we now have a donation page so that you can securely give online to help this ministry.  Thank you for listening and prayerfully supporting us.  I hope we continue to further you in your journey with Christ!
Podcast: Play in new window | Download