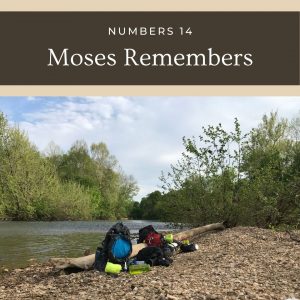 On the edge of the Promised Land and having heard how wonderful the place is, ten spies lead the congregation into forgetting the LORD and rejecting Him and His Promised Land. Hurt and angry, the LORD tests Moses to see if he will intercede once again for these rebellious people. Moses pleads according to the instructions God gave him at Mount Sinai, rescuing the people from righteous destruction.
Numbers 14:11-20
Taught Sunday morning, October 24, 2021 by Brad D Harris
We hope that this online service has blessed you.  It is funded by the generous participants of Prairie Oaks Baptist Church.  If you would like to contribute to Prairie Oaks and their audio ministry, we now have a donation page so that you can securely give online to help this ministry.  Thank you for listening and prayerfully supporting us.  I hope we continue to further you in your journey with Christ!
Podcast: Play in new window | Download