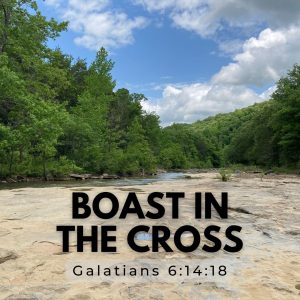 The centerpiece of Paul's life was shameful in the eyes of the Roman and Jewish world – the cross of Jesus. But throughout his letter to the churches of Galatia, Paul has insisted that the cross is the most important part of our theology as Christians and more. The cross is our only standing against our past before a holy and righteous God. The cross is our only hope in this present life. The cross secures our claim in the new creation of eternity future.
Galatians 6:14-18
Taught Sunday morning, October 2, 2022 by Brad D Harris
We hope that this online service has blessed you.  It is funded by the generous participants of Prairie Oaks Baptist Church.  If you would like to contribute to Prairie Oaks and their audio ministry, we have a donation page so that you can securely give online to help this ministry.  Thank you for listening and prayerfully supporting us.  I hope we continue to further you in your journey with Christ!
Podcast: Play in new window | Download