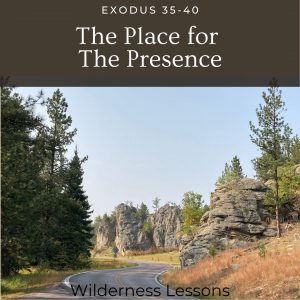 Following the spiritual disaster with the golden calf idol, Moses successfully intercedes for the nation to still have the presence of God in their midst. They chose the presence of God over the promised land without Him. Yet there was still the task of preparing a place for God's presence to be with them, according to His specifications. The focus shifts to the nation as a whole in giving and Spirit empowered craftsmen (men and women) to obey the LORD's instructions to build the tabernacle.
Exodus 35 – 40
Taught Sunday morning, October 3, 2021 by Brad D Harris
We hope that this online service has blessed you.  It is funded by the generous participants of Prairie Oaks Baptist Church.  If you would like to contribute to Prairie Oaks and their audio ministry, we now have a donation page so that you can securely give online to help this ministry.  Thank you for listening and prayerfully supporting us.  I hope we continue to further you in your journey with Christ!
Podcast: Play in new window | Download