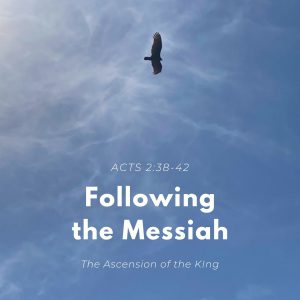 Peter spoke to the crowd in Jerusalem that gathered to discover the meaning of the wind and fire. His message was that the Messiah whom they had crucified had risen from the dead (as promised by God) and now ascended to the right hand of the Father in triumph. Now was the time to repent and believe the testimony. Many chose to do just that, proclaiming their faith in the Messiah with baptism. But louder still was their changed life. Steadfastly, they continued to learn from the apostles and in fellowship with the believers. They ate together and prayed together.
Acts 2:44-46
Taught Sunday morning, June 6, 2021 by Brad D Harris
We hope that this online service has blessed you.  It is funded by the generous participants of Prairie Oaks Baptist Church.  If you would like to contribute to Prairie Oaks and their audio ministry, we now have a donation page so that you can securely give online to help this ministry.  Thank you for listening and prayerfully supporting us.  I hope we continue to further you in your journey with Christ!
Podcast: Play in new window | Download
Subscribe: Apple Podcasts | RSS | More