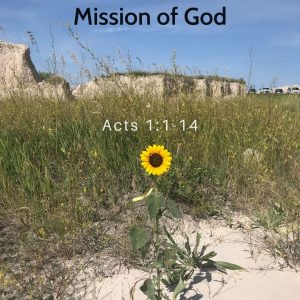 Jesus accomplished His mission objectives of making disciples, defeating the enemies of sin, devil, and death, as well as preparing His followers to continue to kingdom work. They were to not worry about times and events, but to testify of the risen King and make disciples, starting in Jerusalem and expanding from there. The Book of Acts is about the Holy Spirit empowering them to expand His kingdom. Let's go!
Acts 1:1-14
Taught Sunday morning, March 20, 2022 by Brad D Harris
We hope that this online service has blessed you.  It is funded by the generous participants of Prairie Oaks Baptist Church.  If you would like to contribute to Prairie Oaks and their audio ministry, we have a donation page so that you can securely give online to help this ministry.  Thank you for listening and prayerfully supporting us.  I hope we continue to further you in your journey with Christ!
Podcast: Play in new window | Download