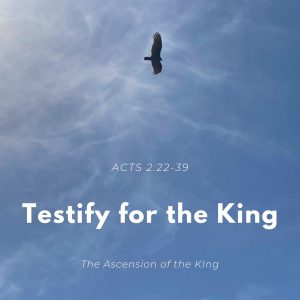 The Jewish holiday of Pentecost celebrated the harvest that was started at Passover and Feast of Firstfruits. And the crowd at this festival heard the sound of a tornado and flames of fire followed by the praises of God in languages beyond Judea and Galilee. The followers of Jesus used the opportunity to obey His command to be witnesses to the life, death, and resurrection of Jesus. Listen in as Peter gives the keynote message – Repent and be baptized.
Acts 2:22-39
Preached Sunday morning, May 23, 2021 by Brad D Harris
We hope that this online service has blessed you.  It is funded by the generous participants of Prairie Oaks Baptist Church.  If you would like to contribute to Prairie Oaks and their audio ministry, we now have a donation page so that you can securely give online to help this ministry.  Thank you for listening and prayerfully supporting us.  I hope we continue to further you in your journey with Christ!
Prairie Oaks Baptist Church
402 Viney Grove Road in Prairie Grove, AR
P.O. Box 424, Prairie Grove AR  72753
prairieoaksbaptist.com
on Facebook @prairieoaks
Podcast: Play in new window | Download