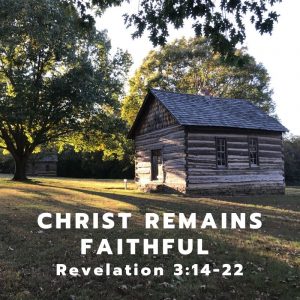 Our series in Revelation comes to its conclusion this week.  But we discover that last message is a very sobering reminder that we as individuals as well as churches can get far away from what we were created to be.  Yet even in the midst of correction from the Faithful and True Witness, Christ is Faithful to His wayward saints in love and righteousness.  He invites and even disciplines us back into fellowship with Him.  Jesus is the good news.
This is the last in a seven-part sermon series on church revitalization.
I added a short intro before the audio of the sermon audio begins.   Let me know in the comments what you think.
Revelation 3:14-22
Preached Sunday morning, December 15, 2019 by Brad D Harris
Podcast: Play in new window | Download