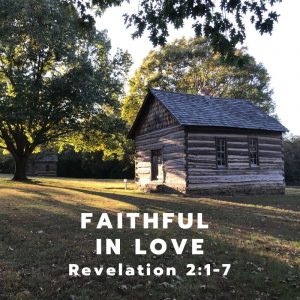 We begin a series from Revelation to hear from the eternal God His message to His churches through the messages given to seven churches in the Roman province of Asia.  Churches are not buildings but people – people who have His Holy Spirit within them, bonded together by His Spirit.  Thus we each profit from responding rightly to His Word in order for His church to profit from responding rightly to His Word.
This is the first in a multi-part sermon series on church revitalization
We hope that this online service has blessed you.  If you would like to contribute to Prairie Oaks Baptist Church and their audio ministry, we now have a donation page so that you can securely give online to help this ministry.  Thank you for listening and prayerfully supporting us.  I hope we continue to further you in your journey with Christ!
Revelation 2:1-7
Preached Sunday morning, November 3, 2019 by Brad D Harris
Podcast: Play in new window | Download