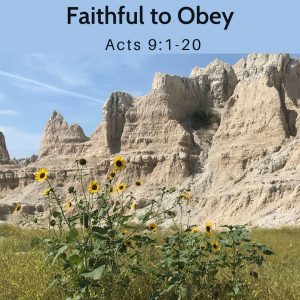 Saul of Tarsus was wreaking havoc in persecuting the followers of Christ Jesus. And Jesus takes it personally. But rather than condemn and destroy this enemy, He loves Saul and rescues him from hurting himself more. And sends Ananias to show Christ's love to this former enemy turned repentant sinner. And foretells that Jesus will turn the world upside down with this chosen vessel.
Acts 9:1-22
Taught Sunday morning, May 15, 2022 by Brad D Harris
We hope that this online service has blessed you.  It is funded by the generous participants of Prairie Oaks Baptist Church.  If you would like to contribute to Prairie Oaks and their audio ministry, we have a donation page so that you can securely give online to help this ministry.  Thank you for listening and prayerfully supporting us.  I hope we continue to further you in your journey with Christ!
Podcast: Play in new window | Download