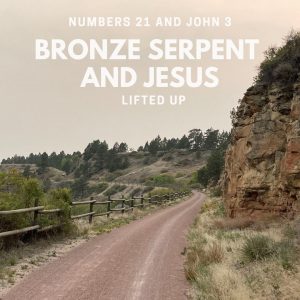 What would be an obscure story from the Israelites journey through the wilderness is used by Jesus to teach Nicodemus about Himself and the offer of eternal life. Jesus will be lifted up (like the bronze serpent) and those who look to Him in faith will find better than healing from deadly snake venom. They will be saved from sin and eternal perishing.
Numbers 21:4-9 and John 3:13-21
Taught Sunday morning, November 14, 2021 by Brad D Harris
We hope that this online service has blessed you.  It is funded by the generous participants of Prairie Oaks Baptist Church.  If you would like to contribute to Prairie Oaks and their audio ministry, we now have a donation page so that you can securely give online to help this ministry.  Thank you for listening and prayerfully supporting us.  I hope we continue to further you in your journey with Christ!
Podcast: Play in new window | Download