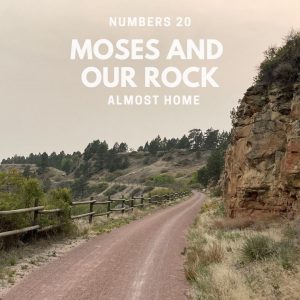 Moses has faithfully led the people through forty years since the exodus from Egypt. While not a perfect man, he has a good track record. But even Moses had a bad day and let the LORD down. But the LORD has His plan and our failures cannot thwart His plan. The Rock of our salvation will provide for us. And that day has lessons for us.
Numbers 20:1-13
Taught Sunday morning, November 7, 2021 by Brad D Harris
We hope that this online service has blessed you.  It is funded by the generous participants of Prairie Oaks Baptist Church.  If you would like to contribute to Prairie Oaks and their audio ministry, we now have a donation page so that you can securely give online to help this ministry.  Thank you for listening and prayerfully supporting us.  I hope we continue to further you in your journey with Christ!
Podcast: Play in new window | Download