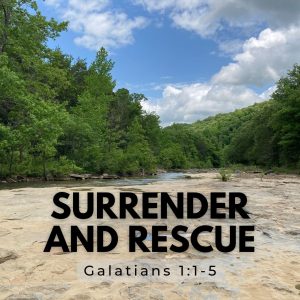 The Apostle Paul. Not everyone called him by that title, nor believe that he should have that title. And they also didn't think he knew the gospel. So Paul writes this letter to churches he had just planted, not just to promote himself, but to verify the truth of Jesus Christ and the good news that he taught as the only way to God. There is no other way to heaven than through Jesus Christ, and Paul was chosen to bear that message.
Galatians 1:1-5
Taught Sunday morning, June 26, 2022 by Brad D Harris
We hope that this online service has blessed you.  It is funded by the generous participants of Prairie Oaks Baptist Church.  If you would like to contribute to Prairie Oaks and their audio ministry, we have a donation page so that you can securely give online to help this ministry.  Thank you for listening and prayerfully supporting us.  I hope we continue to further you in your journey with Christ!
Podcast: Play in new window | Download