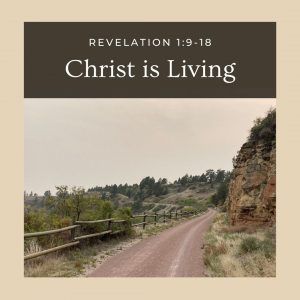 Jesus Christ is the Living One who became dead and, behold, is the Living One for all eons of time.  As the Lamb who was slain and who lives and reigns, these are His credentials for being Judge of all humanity.  We ponder at Easter that the resurrection is an essential part of our salvation, but it is also critical part of the Son of Man's earning the role as Judge of all the earth.  He invites us to get to know Him as Savior before we stand before Him as our Judge.
Revelation 1:9-18
Taught Sunday morning, April 17, 2022 by Brad D Harris
We hope that this online service has blessed you.  It is funded by the generous participants of Prairie Oaks Baptist Church.  If you would like to contribute to Prairie Oaks and their audio ministry, we have a donation page so that you can securely give online to help this ministry.  Thank you for listening and prayerfully supporting us.  I hope we continue to further you in your journey with Christ!
Podcast: Play in new window | Download