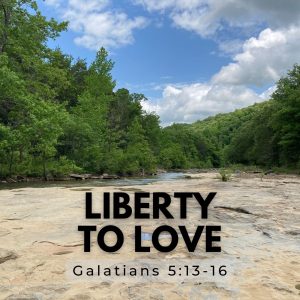 The apostle Paul has concluded his defense of the gospel. Christ has set us free from the regulations of the Law from Sinai. He does not want the Galatian believers putting themselves under bondage to those laws at the expense of grace. Yet he also does not want them using their liberty to indulge sinful desires either. Rather, this liberty is given so that we may be like Christ and love others. Love fulfills the law of Christ.
Galatians 5:13-16
Taught Sunday morning, August 7, 2022 by Brad D Harris
We hope that this online service has blessed you.  It is funded by the generous participants of Prairie Oaks Baptist Church.  If you would like to contribute to Prairie Oaks and their audio ministry, we have a donation page so that you can securely give online to help this ministry.  Thank you for listening and prayerfully supporting us.  I hope we continue to further you in your journey with Christ!
Podcast: Play in new window | Download