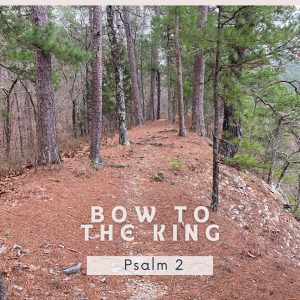 Which king reigns?
What we see is not all that is going on. There is more at work. But what is revealed from the council room of heaven is even more important. The conversation between Father and Son determines the outcome of the question, which King reigns? We must choose how to respond to this important intel. Believe what we see or believe what is revealed.
Psalm 2
Taught Sunday morning, January 9, 2022 by Brad D Harris
We hope that this online service has blessed you.  It is funded by the generous participants of Prairie Oaks Baptist Church.  If you would like to contribute to Prairie Oaks and their audio ministry, we now have a donation page so that you can securely give online to help this ministry.  Thank you for listening and prayerfully supporting us.  I hope we continue to further you in your journey with Christ!
Podcast: Play in new window | Download