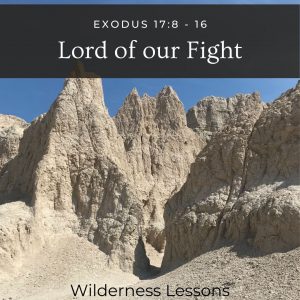 There is more going on than a battlefield report from the history of Exodus. The LORD brings our attention to this one to remind His people that these things are physical symbols of spiritual realities.  And the enemy we face is not people, but spiritual forces much more dangerous than swords and guns.  Ephesians 6 reminds us to be ready for spiritual warfare or we will be live defeated lives.  But in Christ, we are more than conquerors.
Exodus 17:8-16 and Ephesians 6
Preached Sunday morning, May 2, 2021 by Brad D Harris
We hope that this online service has blessed you.  It is funded by the generous participants of Prairie Oaks Baptist Church.  If you would like to contribute to Prairie Oaks and their audio ministry, we now have a donation page so that you can securely give online to help this ministry.  Thank you for listening and prayerfully supporting us.  I hope we continue to further you in your journey with Christ!
Prairie Oaks Baptist Church
402 Viney Grove Road in Prairie Grove, AR
P.O. Box 424, Prairie Grove AR  72753
prairieoaksbaptist.com
on Facebook @prairieoaks
Podcast: Play in new window | Download